BWH is recognized as a leader in both patient care and research, with expertise in virtually every specialty of medicine and surgery, and research spanning from basic to clinical and translational. The BWH medical preeminence dates back to 1832, and today that rich history in clinical care is coupled with its national leadership in quality improvement and patient safety initiatives, and its dedication to educating and training the next generation of health care professionals. Through investigation and discovery conducted at its Biomedical Research Institute (BRI), BWH is an international leader in research on human diseases, involving more than 1,000 physician-investigators and renowned biomedical scientists and faculty supported by more than $640 M in funding.
Awards & Honors - Nov 19, 2014
Cohn Awarded 2014 Surgery Mentoring Award from the AHA
Lawrence H. Cohn, MD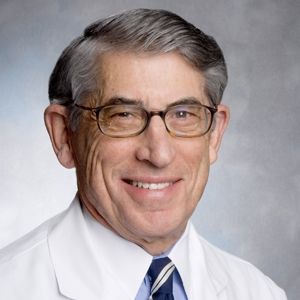 Lawrence H. Cohn, MD
Lawrence H. Cohn, MD, cardiac surgeon at Brigham and Women's Hospital and Virginia and James Hubbard Cardiac Professor of Surgery at Harvard Medical School, was honored with the 2014 Surgery Mentoring Award from the American Heart Association's (AHA) Council on Cardiovascular Surgery and Anesthesia.

Cohn has mentored and trained more than 200 surgical residents and fellows in the BWH/Children's Hospital Boston Cardiothoracic Residency Program. Graduates of this program have continued on to notable positions at major medical centers worldwide, including more than 30 surgeons who are hospital division chiefs or department chairs.

The award recognizes a scientist who shows exceptional support of the careers of scientists in the fields of cardiothoracic and vascular surgery, anesthesiology and other related fields on an individual and global basis through mentoring and advocacy.