BWH is recognized as a leader in both patient care and research, with expertise in virtually every specialty of medicine and surgery, and research spanning from basic to clinical and translational. The BWH medical preeminence dates back to 1832, and today that rich history in clinical care is coupled with its national leadership in quality improvement and patient safety initiatives, and its dedication to educating and training the next generation of health care professionals. Through investigation and discovery conducted at its Biomedical Research Institute (BRI), BWH is an international leader in research on human diseases, involving more than 1,000 physician-investigators and renowned biomedical scientists and faculty supported by more than $640 M in funding.
Awards & Honors - Nov 19, 2014
Cohn Distinguished Guest at Congress of Croatian Cardiac Society
Lawrence Cohn, MD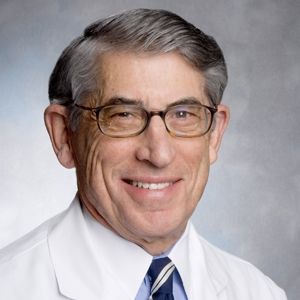 Lawrence Cohn, MD
Lawrence Cohn, MD, cardiac surgeon at BWH and Virginia and James Hubbard Cardiac Professor of Surgery at Harvard Medical School, was recently honored as a distinguished guest at the 10th Congress of the Croatian Cardiac Society.
He delivered the lecture "Minimally Invasive Surgery."
"We are particularly honoured to have the opportunity to host living legend of contemporary cardiovascular medicine: professor Lawrence Cohn, from Harvard University in Boston," said Professor Davor Milicic, FESC, FACC, society president. Cohn is a member of the International Scientific Committee of the Croatian Cardiac Society.

The Croatian Cardiac Society is an active member of the European Society of Cardiology that aims to reduce the burden of cardiovascular disease in Europe. The congress was held Nov. 6-9.