First Year Fellow(s):
Anastasia-Stefania Alexopoulos, M.D.
Medical School: Imperial College London Faculty of Medicine, UK
Residency: Emory University School of Medicine
Hello! My name is Stef Alexopoulos and I'm very excited to be joining the endocrinology team at Brigham and Women's Hospital as one of the incoming fellows! I grew up in Canada, and subsequently moved to the UK where I completed my undergraduate and medical school degrees at Imperial College London. For residency I moved back to North America, but this time to Atlanta, Georgia, where I completed internal medicine training at Emory University School of Medicine. Whilst at Emory I affirmed my goal to pursue endocrinology as a career and was eager to start research. I had the privilege of working closely with Dr Guillermo Umpierrez, and throughout residency I participated in multiple outcomes-based studies with his group, investigating the impact of diabetes and obesity in the inpatient setting. Most recently, I was the lead on a retrospective study of approximately 30,000 patients, exploring the impact of overweight status and obesity on complications and mortality in hospitalized patients with hyperglycemia and diabetes. We found that increasing body mass index was not associated with higher morbidity or mortality in the hospital, regardless of glycemic status! During residency I also began a quality improvement project in my continuity clinic, looking into ways of improving diabetic foot and eye screening at our large, safety-net hospital. I am delighted at the prospect of continuing my clinical and research training at Brigham and Women's Hospital! Outside of work I enjoy scrapbooking, knitting, yoga, as well as reconnecting with nature by taking hiking trips outside the city. I very much look forward to meeting everyone at the Brigham, and am excited to make the move to Boston!
Furkan Burak, M.D.
Medical School: Kocaeli Üniversitesi Tip Fakültesi, Turkey
Residency: Mount Auburn Hospital, Cambridge, MA
Hi! I'm M. Furkan Burak, one of the incoming endocrinology fellows. I am thrilled to join the endocrinology team at BWH! I was born in United Kingdom and raised in Turkey where I went to Kocaeli University School of Medicine. During my medical school, In my summer brakes I did research internships in UNC School of Medicine at Chapel Hill and Joslin Diabetes Center, HMS. Afterwards, I moved to the USA to continue my postdoctoral fellowship at Harvard Chan School of Public Health in the Department of Genetics and Complex Diseases where I have worked with Prof. Gokhan Hotamisligil. My research focuses on the role of fatty acid binding proteins and potential therapeutic opportunities in immunometabolic diseases such as obesity, diabetes and NAFLD. I am using radioactive clamp techniques such as pancreatic or hyperinsulinemic euglycemic clamps on mice to investigate glucose metabolism with gold standard testing for insulin sensitivity and glucose production. During my residency at Mount Auburn Hospital, HMS, I've continued to work on a drug development project using anti-aP2 monoclonal antibodies against diabetes and NAFLD. In my spare time, I enjoy skiing, car racing and spending time with my family and friends. I'm very excited and looking forward to working with everyone!
Rachel Blair, M.D.
Medical School: Johns Hopkins University School of Medicine, Baltimore, MD
Residency: Brigham and Women's Hospital
I grew up in Maryland and attended the University of Maryland, College Park for undergraduate studies, where I majored in physiology, and minored in public health and Spanish. I went to medical school at the Johns Hopkins School of Medicine. I investigated reporting of primary outcomes in clinical trials of inflammatory bowel disease drugs registered on ClinicalTrials.gov through the Evidence Based Practice Center. There was poor compliance to medical journal and FDA regulations designed to decrease selective reporting bias. I am currently finishing my residency in internal medicine at Brigham and Women's Hospital. I have analyzed data about the Emergency Department Referral Program (EDRP) designed by Dr. Marie McDonnell and Dr. Nadine Palermo to decrease hospitalizations of patients with diabetes who present to the ED for diabetes-related problems. We are working to further understand ED visit patterns. I am starting to work on a "flipped classroom" diabetes education project with Dr. OP Hamnvik and some of my co-residents for the internal medicine ambulatory curriculum. I have really enjoyed living in Boston and exploring the many attractions like SoWa market. I love to travel both within the US and abroad and to spend time outside.
---
Second Year Fellow(s):
Ana Paula Abreu Metzger, M.D., Ph.D.
Medical School:
Federal University of Minas Gerais Medical School (UFMG). Belo Horizonte Brazil
Residency:
Hospital Joao XXIII-Fundação Hospitalar do Estado de Minas Gerais-FHEMIG. Belo Horizonte Brazil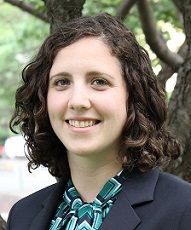 Andrea Haas, M.D.
Medical School:
University of Massachusetts Medical School
Residency:
Yale-New Haven Hospital
Jasmin Lebastchi, M.D.
Medical School:
Universität Hamburg Medizinische Fakultät
Residency:
Bridgeport Hospital, Yale University Program
---
Third Year Fellow(s):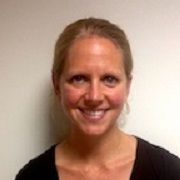 Sylvia Kehlenbrink, M.D.
Medical School:
Charité-Universitätsmedizin Berlin Medizinische Fakultät, Germany
Residency:
Montefiore Medical Center, NY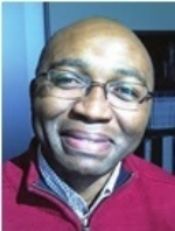 Justin Echouffo, M.D., Ph.D.
Medical School: University of Yaoundé I, Cameroon
Residency: MedStar Union Memorial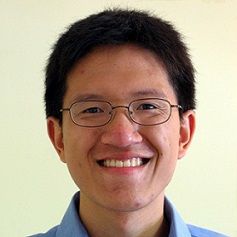 Lee-Shing Chang, M.D.
Medical School: Northwestern University Feinberg School of Medicine
Residency: Northwestern University
---
Fourth Year Fellow(s):

Courtney Sandler, M.D.
Medical School:
Icahn School of Medicine, Mt. Sinai Hospital
Residency:
Mt. Sinai Hospital
Fellows Attending Endo 2015
Send Feedback to:
Nathalie Serber
This page was last modified on 10/25/2017